| | |
| --- | --- |
| | Welcome to 160knots.com ! |
| | | |
| --- | --- | --- |
| | Flying to the Grand Tetons ! | |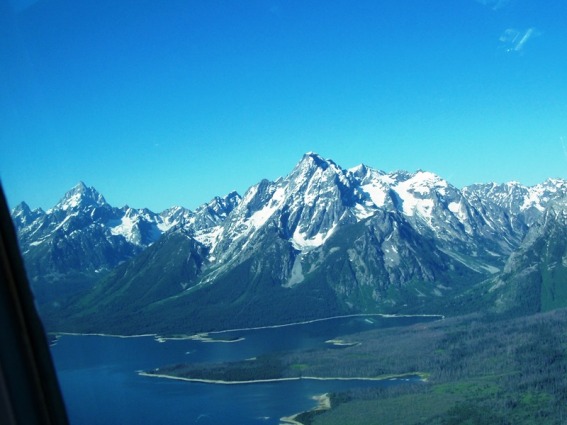 Level 9,500 and passing the Grand Tetons heading for Driggs Idaho.
Best time of the year to go?
Spring into Summer
Flight time in a Super Viking from KAJO?
5.3
Food on the airport?
Yes
Fuel on airport?
Yes, very high price
Comments about arriving and departing
none
Rate this trip
10 being best, 5 being average.
8
| | | |
| --- | --- | --- |
| | The Grand Tetons | |
What a good stop! We took a ferry from inside the park to the base of the mountain and hiked in. Bring you own everything because there is nothing at the mountain but a boat dock. Everyone hiked up to lookout point and 90% stopped there. Recommend you continue on trail after lookout point, it made the trip for us.
You'll need a rental car for this trip.
| | |
| --- | --- |
| | The Grand Tetons from the road. |
| | The Grand Tetons from the road. |
| | The Grand Tetons from the road. |
| | We hiked back into the Grand Tetons about 3 miles and came across this moose. This picture was taken without a zoom, behind us there was a tight cluster of trees I was going to dive into if necessary. |
| | We had to watch this moose for about an hour before he came out of the cover. |
| | Moose spots us. I assume their eye sight is pretty poor. |
| | Waterfall in the Grand Tetons |