| | |
| --- | --- |
| | Welcome to 160knots.com ! |
| | | |
| --- | --- | --- |
| | Flying into Gaston's - Lakeview Arkansas ! | |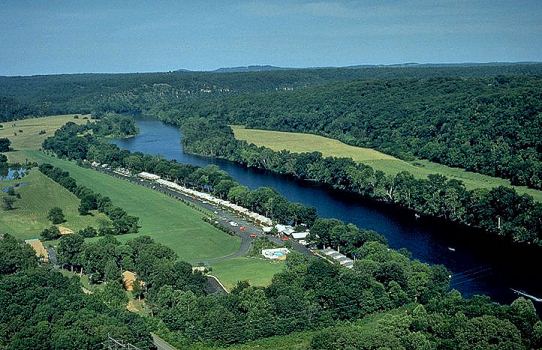 Gaston's Grass Runway left of the River - photo credit: Gaston's
| | |
| --- | --- |
| Best time of the year to go? | During trout season. |
| Flight time in a Super Viking from KCNO? | 8.0+ hours of flight time with fuel stops. |
| Food on the airport? | Yes |
| Fuel on airport? | Yes |
| Landing or Handling fees? | No |
| Comments about arriving and departing. | Land to the west, depart to the east. |
| Things to do at or near the airport. | Hiking, fishing, eat or just relax on your cottage patio. |
| Rate this stop with 10 being best, 5 average. | 9.5 - My only mistake was I didn't stay a couple of nights. |
| | | |
| --- | --- | --- |
| | | |
| | | |
| | Click above for landing video | |

| | | |
| --- | --- | --- |
| | | |
| | | |
| | Click above for map | |
| | | |
| --- | --- | --- |
| | | |
| | | |
| | Click above for departing video | |

| | | |
| --- | --- | --- |
| | | |
| | | |
| | | |
| | | |
| --- | --- | --- |
| | Gaston's White River Resort ! | |
I attended a Bellanca Super Viking fly-in in Branson MO. One morning a few of us made a breakfast run to a grass strip called Gaston's. Gaston's is in the Ozarks on the White River in an area known for it's trout fishing. The place is gorgeous! The country side is green, skys blue and the entire facility overlooks the White River.
All the cottages face the river and back up to the airfield. Right behind the check in desk there is a Marina where you can rent a boat with or without a fishing guide.
The restaurant overlooks the river and the boats fishing on it. The
atmosphere is unique and I really enjoyed the food.
Hiking and fishing must be outstanding but we didn't have the time, we flew in for breakfast only. I'm still kicking myself for not spending a couple of nights.
Pictures of Gaston's White River Resort

!
| | |
| --- | --- |
| | Short final at Gaston's airport. Cross the ditch, make a 10 degree left turn and land. |
| | Other Bellanca Vikings landing at Gaston's. |
| | Landing Roll |
| | Rollout at Gaston's |
| | N4201B in parking at Gaston's White River Resort |
| | Gaston's White River Resort |
| | |
| | |
| | Gaston's in the Ozark Mountains |
| | |
| | Look at the ceiling collection |
| | Gaston's Restaurant, again look at the collection on the ceiling. |
| | Breakfast at Gaston's overlooking the White River |
| | Breakfast at Gaston's overlooking the White River |
| | |
| | |